Why Scannable Matters: Making it Easy to Manage Your Gear
Rob Stirling was working for DMM, a UK-based climbing-equipment manufacturer, when he visited a rope access operation in Aberdeen, Scotland. What he saw there was astonishing: The team would manually read the serial numbers of each of the roughly 60,000 carabiners owned by the facility during their inspection process, or when checking them in and out of the storeroom.
It's an example of an all-too-common problem: Tracking and checking gear is time-consuming, often done by hand or in an Excel spreadsheet if it's done at all. But it's also incredibly important: Though equipment inspections aren't enforced in the U.S. as they are in Europe, the process is a crucial part of worker safety for arborists and those who work and play at height. The importance of inspection can't be overlooked—it literally saves lives.
So Stirling set out to create a solution that makes inspection easier and more effective. The result: Scannable, which makes equipment readable with a phone for quick management while also providing easy access to user guides, videos, inspection checklists, and more. It's such a great solution that Notch Equipment is adding Scannable to a number of products this summer, starting with the Notch Armorflex Chainsaw Protective Pants.
Here, Stirling and Micah Heanssler, product development engineer at Vertical Supply Group (parent company of Notch Equipment), answer four key questions about Scannable and why the technology is so important for life-safety equipment.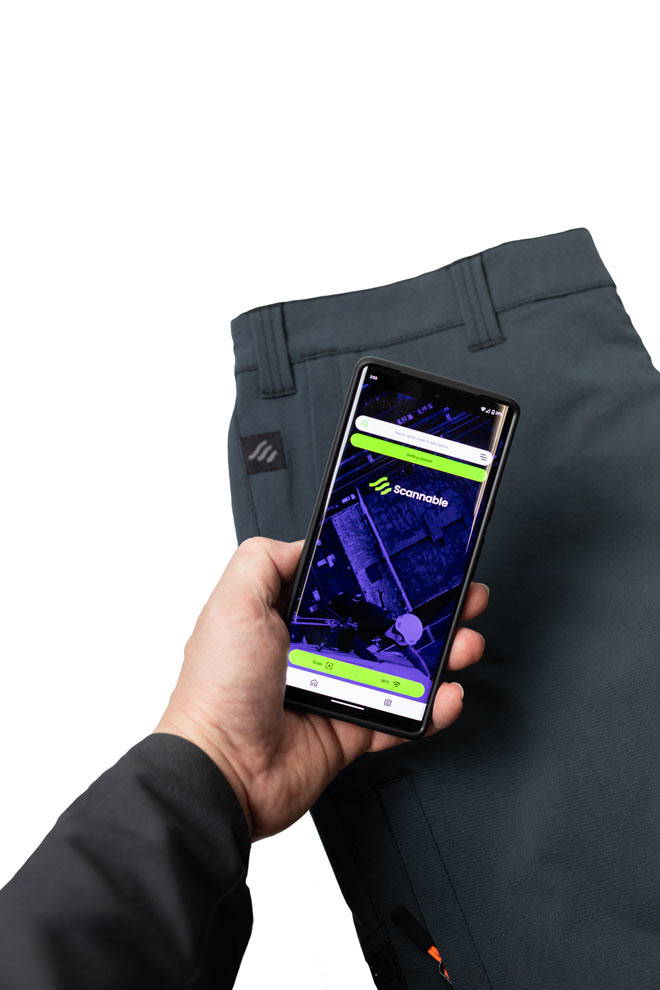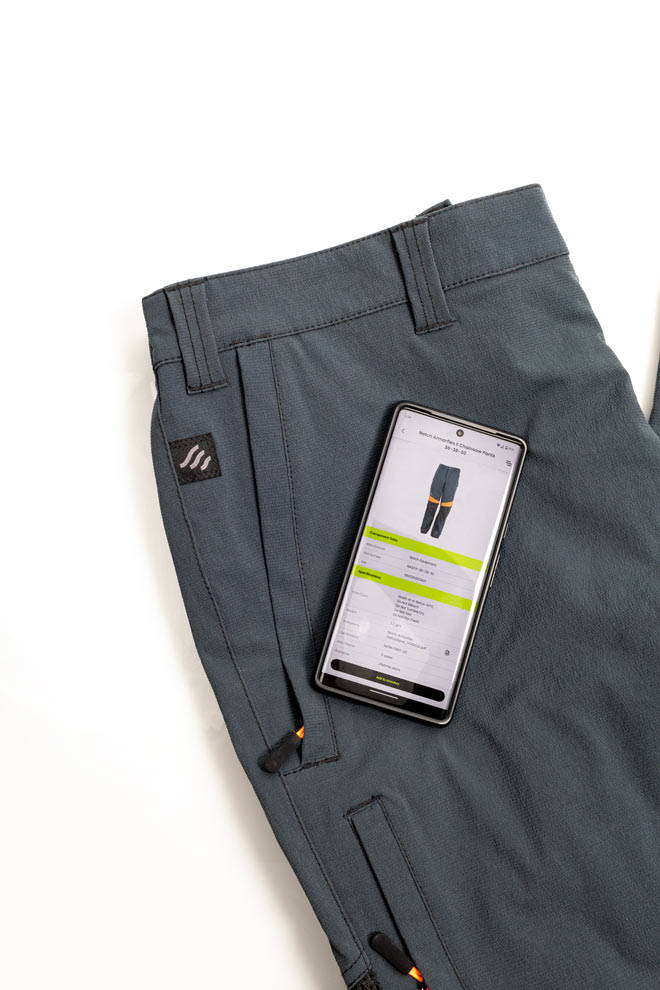 Q: How does Scannable work?
Stirling: The short answer: Scannable uses near-field communication (NFC), which is the same technology that lets you pay with your phone at a store. It allows two devices to talk to each other when they're close together. The Scannable app reads the NFC tag on a piece of gear—the tag can be added by the manufacturer or added later by the user (we also provide the tags)—and can then pull up all the relevant information about that piece of equipment.
Heanssler: Other companies have done similar things with RFID technology, but they require expensive readers, and the systems are often specific to that manufacturer. Since all modern smartphones are NFC-capable, most consumers already have the tool they need for Scannable in their pocket. And Scannable can be used with any equipment with a NFC tag or data matrix code (similar to a QR code). Rob believes Scannable is the simplest method for track and trace, and we agree.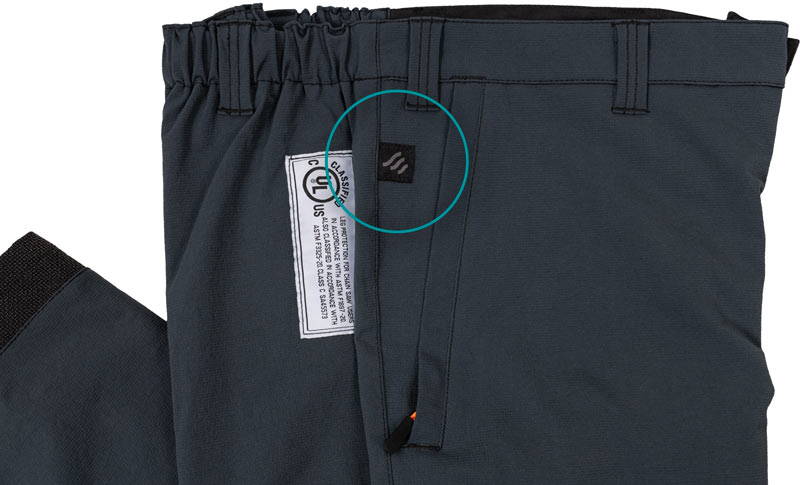 Q: How can Scannable improve safety?
Stirling: Scannable isn't designed as a safety tool; it's really a time-saving and efficiency tool that makes it easier to manage your gear. If safety checks go into the "too hard" basket, they aren't going to get done—and that's the problem we solve. We take away the barriers that make those checks unviable.
We look at it this way: There are a lot of questions about safety equipment that are too hard to answer. Using climbing rope as an example, they might include:
How old is this rope?
How often has it been used?
Is this rope compatible with this device?
How should I assemble this device to perform this job?
How can I quickly reference the best video content for instructions to know how to use this equipment?
These are fundamental questions, and the answers to those questions are fundamental to the safety of every climber. It's a data problem, and Scannable organizes safety data so that people can answer these questions in an efficient and fast manner to make an informed decision about using a piece of equipment.
Q: If I'm not concerned about inspections documentation, why should I care about Scannable?
Stirling: Here's another situation: What happens if your truck gets jacked and all of your climbing gear disappears—how will you file that insurance claim? How do you know what your equipment was worth? That comes down to knowing what you own, when you bought it, what condition it's in. And for that reason alone, it can be very helpful to have an up-to-date list on your phone of everything you own and its condition.
Scannable is also a tool to help every arborist achieve best practice. I believe arborists are typically very motivated by best practices—they're great climbers, very safety-focused, and very innovative when it comes to equipment. So yeah, whether you're a production arborist or a business owner responsible for your employees, you want to be operating at best practice, not in the cowboy state.
Q: What made Scannable the right choice for Notch Equipment?
Heanssler: We wanted to offer digital traceability—the ability to easily track and trace your products. After a lot of careful deliberation, we decided to partner with Scannable. It's a consumer-focused product that removes some of the biggest hurdles regarding the inspection and documentation of life-safety gear. There's no cost to the individual consumer, and the interface is already built and based on a device that everyone already carries with them. And it can work for big or small teams, you'll always know what products you have and all the information for them.
Stirling: We're excited to work with Notch Equipment because they're innovative, they're challenging the status quo, and they also have an integrated approach to the industry—they're able to innovate with rope supply and designing their own systems and that sort of thing. And that innovative nature means they can see the value that Scannable brings in that they aren't just selling a physical product anymore. They're selling a business tool that requires a digital component in order to be efficient, and thinking of it that way makes the end user's life that much easier.